139
San Mateo County
Online Divorce Service
100% Service Satisfaction Guaranteed
How It Works
To file for divorce without fuss and stress, follow 3 easy steps.
Complete the Online Survey
Provide us with the necessary information regarding your marriage and divorce simply by answering the questions.
Check completed forms
Receive completed forms backed by our 100% satisfaction guarantee and a step-by-step guide with further instructions.
File Papers with the Court
Submit your divorce forms to the court in any convenient way available to you. Notify your spouse about the divorce.
Valid Grounds for Divorce in San Mateo
The latest СВС statistics show that the California divorce rate is 4.3 per 1000 people
California is a "no-fault" divorce state, so neither of the spouses should justify the grounds of the divorce. The main ground for divorce in San Mateo County is "irreconcilable differences" between the spouses. Another reason for legally ending the marriage is the permanent legal incapacity of one of the spouses to make decisions. If both partners don't agree on ending a marriage, it is possible to ask for the annulment of the marriage if it occurred due to coercion, fraud, or other forms of incapacitation.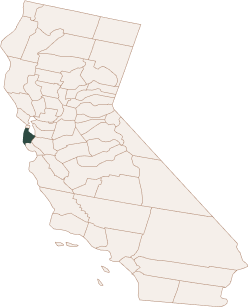 San Mateo
County
We have been featured in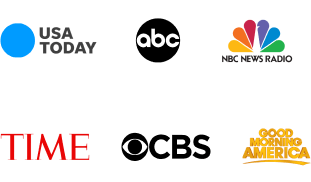 Why SanMateoCountyDivorceOnline Is Your Best Option
Filling out divorce forms is much easier now with SanMateoCountyDivorceOnline.com. Our quality services will only cost you $139! Since we are experts at what we do and have over 9 years of experience, you won't have to worry about having your documents declined by the court because of non-compliance with rules and law. Here's what you can get using SanMateoCountyDivorceOnline.com:
Satisfaction Guarantee
We stand by the quality of our services
Filing Guide
A detailed guide on filing with the court without an attorney
Easy Editing
Checking answers and correcting mistakes at any convenient time
Required Forms
A complete package of papers for your case
Fast Delivery
Ready-made legal forms within 2 business days in your mailbox
Cost Effective
Saving money and time on meetings with a lawyer
Affordable Process
Forms preparation without leaving home
Customer Care
Professional customer support
Get completed divorce forms in just two business days, ready to sign and file with the court!
Start Now
Benefits of Our Service
At San Mateo County Divorce Online we:
100%
satisfaction guarantee

What Clients Say About Us

Orlando B.
East Palo Alto

"When my ex-wife and I decided to split, neither of us knew how to fill out the divorce forms properly, but we didn't want to go to a lawyer. We found Sanmateocountydivorceonline.com, which was a huge help – all we had to do was fill in a questionnaire about our marriage, and our divorce paperwork was ready!"


"Even though me and my ex-husband had an uncontested divorce, there was still plenty of confusion with the documents. First, we did the divorce filings ourselves, but the court rejected them because of some mistakes. After that, we decided to use Sanmateocountydivorceonline.com, and it was so simple and fast! All our documentation was approved, and we got through with the divorce process without any more problems."


"We had conflicts for a while, and the divorce seemed to be inevitable. Unlike my ex-husband, I also had to take care of our little daughter. Even though he helped us – it wasn't enough. I couldn't afford a lawyer and had no clue about family law or how to do the papers. Luckily I found Sanmateocountydivorceonline.com! It cost me only $, and the court accepted my documents on the first attempt!"


"My ex-wife and I didn't want drama in our separation. We just wanted a quick, quiet, low-cost divorce. Sanmateocountydivorceonline.com was a huge help in that! It cost only $ to get flawless divorce documents that the court accepted on the first try—no hassle or fuss."


"I never thought that a divorce process could be so cheap and easy! I always hated writing official documentation, so when I realized how many documents needed to be done for filing for divorce, I naturally got upset. I didn't even think about doing it myself and immediately started looking for an online solution. At Sanmateocountydivorceonline.com, I only had to answer a few questions about my marriage, and shortly after, I received my documents ready to be filed with the court."


"My ex-husband and I didn't want to spend a lot of money on our divorce. When we found Sanmateocountydivorceonline.com, we were relieved. The service was really helpful in terms of reducing the money spent on the divorce. We paid just $ and some filing fees, and our documents got accepted on the first attempt! "
San Mateo County Courts Addresses
When you receive your documents and are ready to file them with the court, use the list of the addresses down below to find the right court nearest you:
Clerk's Office:

Southern Branch,
400 County Center,1st Floor,
Redwood City, CA 94063

Northern Branch Offices

1050 Mission Road,
South San Francisco, CA 94080